Frederic Schepens
Chief Executive Officer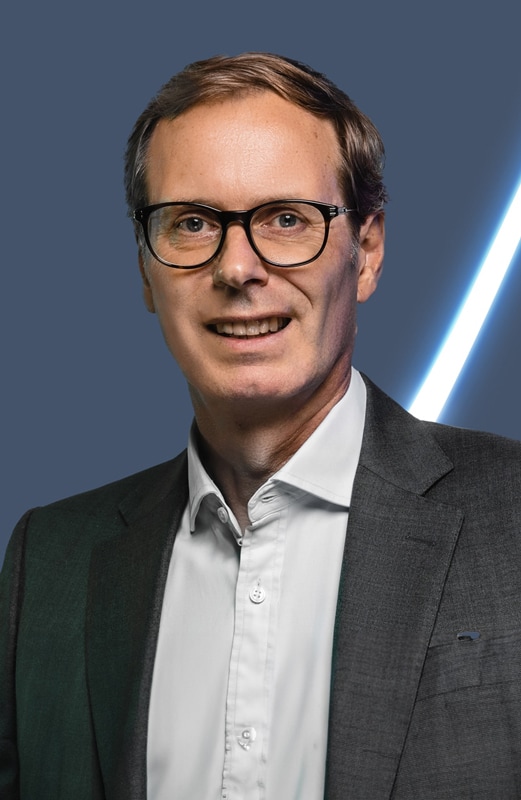 Frederic Schepens
Chief Executive Officer
Appointed 1 October 2017
Skills, expertise and experience
Frédéric Schepens joined MTN in October 2017 as MTN Group Executive, Founder and CEO of Bayobab Group. The group owns subsidiaries in five African countries Nigeria, Ghana, Uganda, Zambia and Kenya. As a seasoned global leader with over 28 years of experience, he also serves on the boards of several MTN entities. ​
Fred has played a pivotal role in the strategy formulation and strengthening of the financial position of MTN GlobalConnect, growing its multiple business lines and generating over half a billion USD in assets and revenues. At the core, Fred is a builder. He is motivated by an entrepreneurial spirit and has invested in substantial customer partnerships and shareholder value, advancing the landscape of international telecommunication, financial and digital services. ​
Fred initially joined MTN Group from Vodafone, where he assumed various roles as Senior Vice President and Chairman of the Board of Vodafone Enterprise in Italy and Member of the Board of Vodafone Belgium. As Vodafone's Head of Global Voice Services, he built the largest voice carrier in the world, at over 60 billion minutes annually.
​
Prior to Vodafone, Fred was one of the founding members of Belgacom International Carrier Services Business (later BICS). He held multiple executive positions in the 15-year period, including Senior Vice President of Mobile Financial Services. Fred was instrumental in launching mobile operators in the Netherlands (KPN Mobile) and in Belgium (Mobistar/Orange).​
Fred is an INSEAD Alumni and holds a master's degree in Business Administration from E.U. Business School (Paris). Active in the industry, Fred is a board member of the GLF Forum and Chair of the Board for Innovative Operators. He has received accolades from Telecoms Review Excellence Awards for "Industry CEO of the Year for Wholesale Operators" in 2020, "CEO of the Year for Infrastructure Initiatives" in 2021 and "Africa CEO Merit Leader of the Year for Operators" in 2022. Further industry recognition for Fred came in 2022 when he was named one of the Power 100 most influential people in the wholesale carrier and ICT communities. ​
Fred is a proud husband and father to three children, which is his personal accomplishment. His family travelled with him, seeing three continents, before settling in the UAE.
Other directorships
Other directorships Director of various companies in the MTN Group.