Bayobab Zambia granted an International Network Licence, Paving the Way for Cross-Border Fibre Capacity Transit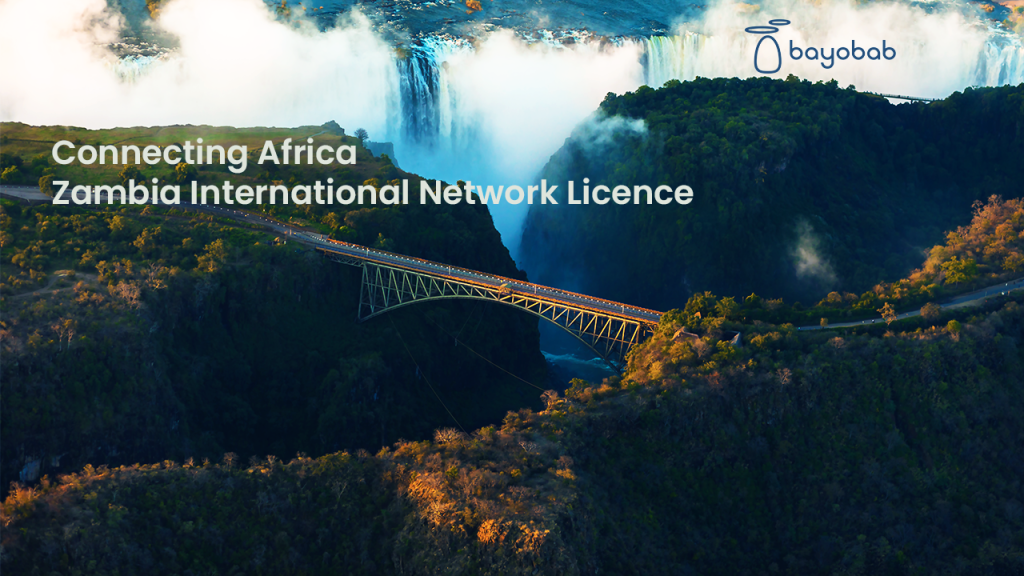 Bayobab Group (Formerly MTN GlobalConnect) is pleased to announce that it has been awarded an International Network Licence in Zambia, authorising the transit of capacity across borders. This milestone achievement marks a significant breakthrough for its subsidiary in Zambia, opening new doors and strengthening its position as a land-locked country in transforming Zambia into the digital hub of Southern Africa.
The connectivity landscape in Zambia has been undergoing significant transformations, playing a crucial role in shaping how its people access information, conduct business and engage in various aspects of modern life. With a population exceeding 19 million, Zambia has witnessed a notable surge in digital adoption, driven by technological advancements and increased accessibility to connectivity.
At the time, speaking at the Licence award press briefing Honorable Minister of Technology and Science Felix Mutati said, "Zambia is currently carrying a big credential stature and standing solely on the African continent to achieve the debt restructure, he explained the new monetary achievement will progressively see the country develop its incentives, investments, and innovation to leverage on and grow the economy."
Efforts to enhance the connectivity infrastructure in Zambia have been ongoing. Initiatives to expand and improve internet infrastructure, including the deployment of fibre-optic networks, have contributed to improved internet speeds and greater reliability. This has benefited urban areas and laid the groundwork for more equitable access to digital services in rural regions.
Frédéric Schepens, CEO of the Bayobab Group, expressed his enthusiasm stating, "With access to over 4,000 kilometres of proprietary fibre in the country, the award of the International Network Licence granted by the Zambia Information and Communications Technology Authority (ZICTA), will allow the transportation of digital capacity across borders, enabling businesses, individuals, and communities, to thrive in the digital era. Bayobab Zambia is positioned to deliver the benefits of a modern connected life."
Echoing this, Bayobab Zambia Managing Director, Lillian T Mutwalo shares, "This marks a significant milestone towards building seamless digital communication in Zambia. As we move forward, we remain steadfast in our commitment to excellence, innovation, and the relentless pursuit of next-gen digital connectivity solutions. This milestone paves the way for a future where borders become digital gateways, enabling progress and prosperity for Zambia, and beyond.
The newly acquired Licence empowers Bayobab Zambia to seamlessly transport fibre capacity between nations, revolutionising the way data travels across borders. This momentous development not only supports the company's ability to connect people and businesses around the world but also fuels innovation, collaboration, and economic growth.