Bayobab Clinches Prestigious Award at #GlobalCarrierAwards 2023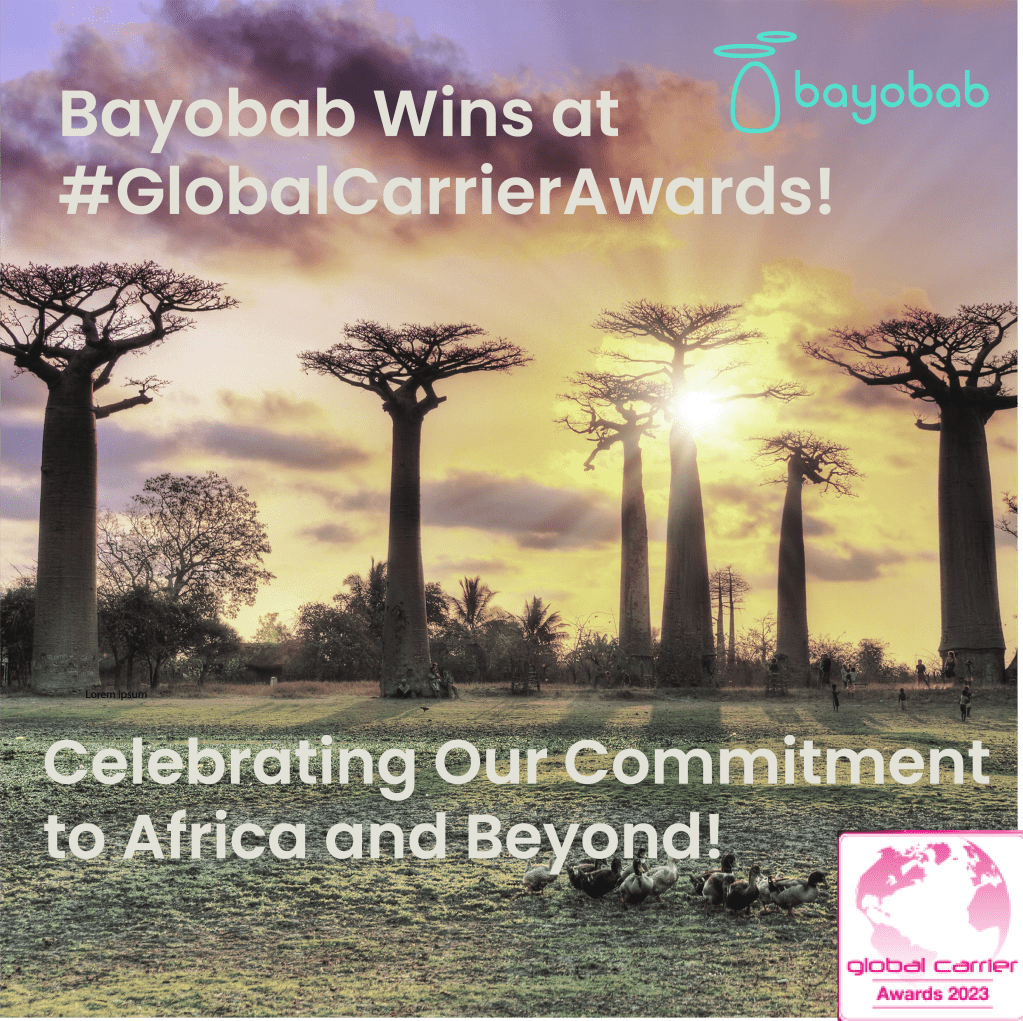 Bayobab, a leading digital connector in Africa, is proud to announce its recent accolade at the #GlobalCarrierAwards 2023. The company has been awarded The Best African Carrier, Best OTT/Hyperscaler partnership, and Best Voice Service Innovation awards, marking a significant milestone in its journey to enhance digital connectivity across the African continent.
The company extends heartfelt gratitude to its exceptional team and esteemed partners, whose continuous dedication and relentless efforts have been pivotal in achieving this prestigious award.
"Our mission to build a digital network throughout Africa is a testament to our unwavering commitment. This recognition reinforces our belief in the potential of digital solutions, not only within Africa but on a global scale. This is more than just an award; it's a symbol of the trust, hard work, and dedication that our team and partners have invested in our vision," adds Frédéric Schepens, CEO of Bayobab.
Bayobab looks forward to achieving many more milestones and continuing its commitment to bridging the digital divide in Africa and beyond.
#BayobabDigital #ConnectingAfrica #Capacity2023 #GCA