Bayobab announces the appointment of Managing Director, Bayobab Cote d'Ivoire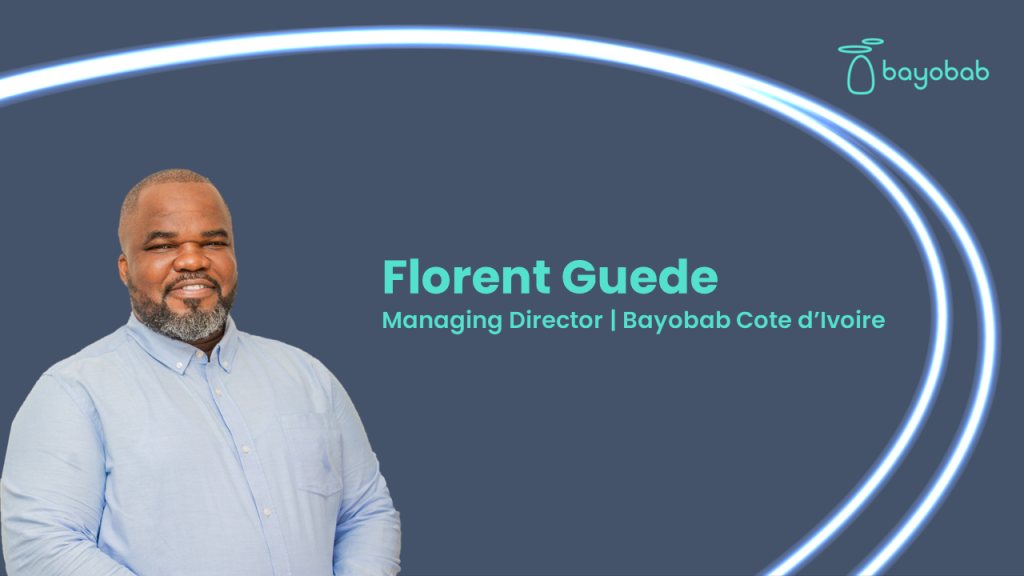 Bayobab Group (formerly MTN GlobalConnect) is pleased to announce Florent Guede as Managing Director of Bayobab Cote d'Ivoire.
"Florent is no stranger to the Bayobab Family, having joined the Bayobab Group 4 years ago. He is a valued member of our team, and we are thrilled to announce his promotion. We are confident he will continue to add value to Bayobab and deliver next-gen digital solutions through our Bayobab Fibre and Communication Platforms across Cote d'Ivoire." Shares Frédéric Schepens, Bayobab Group CEO.
Florent will be responsible for leading and bringing Bayobab's Cote d'Ivoire to position its operations at the forefront and advance Bayobab's mission and objectives to promote revenue, profitability, and growth as an organisation. He will drive Bayobab's ambition to build a reliable terrestrial fibre footprint supporting high-speed connectivity across the country.
He has extensive experience in leading the implementation and rollout of critical service platforms like Messaging, signalling and the roaming platform.  Florent recently deployed the company's Service Operations Centre in Africa to improve Bayobab's Customer Success Centre support.
With more than 18 years of experience in telecom, Florent has worked with operators and vendors as a technical expert, marketing, and sales professional leading key accounts on a multinational scale.
Florent has a master's degree in business administration from Cardiff Metropolitan University (CMU) as well as a master's degree in Telecommunication, in addition to his extended Diploma in International Business and Strategy from the Scottish Qualification Authority.